Summer Gear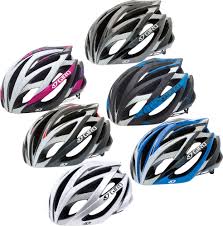 Giro Helmets
From Giro, Roll Cage reinforcement is a tough web of DuPont ® Nylon® molded inside a helmet's EPS foam liner. It provides an extra measure of strength and integrity that you'll never notice…unless you...<p> Make sure you're safe! Bring in the whole family for new helmets.</p>
$44.95-129.95
TREK MARLIN 6
When you're ready for longer days on the bike, bigger challenges on the trail, and all the fun of the full mountain biking experience, you're ready for Marlin.
Marlin takes its cue from light, fast XC bikes. The right wheel size for each frame size, performance pedigree, and unbeatable ride feel make Marlin the perfect trail rider.
$529.95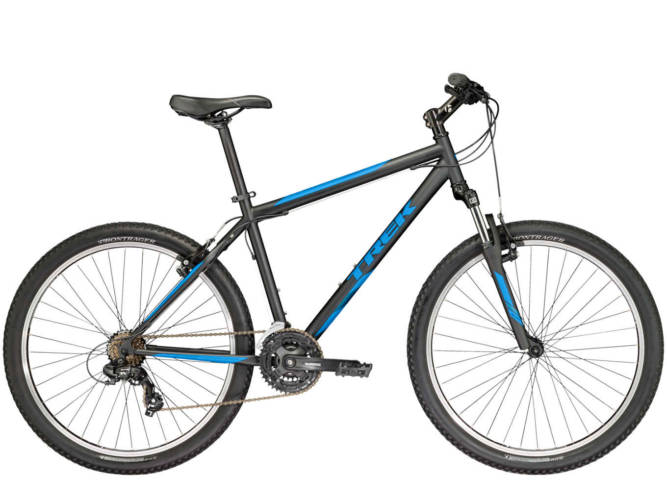 TREK 820
The 820 mountain bike is a versatile step in the mountain direction, equally suited to beginner trails and potholed city streets.
This bike is also available in a women's specific frame.
If you've heard the call of the trail but aren't ready to commit to the MTB life, 820 is the perfect way to get your feet dirty
$369.95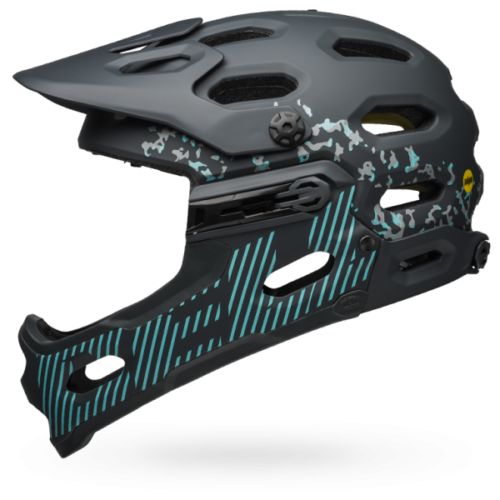 BELL SUPER 3R WITH MIPS
The best trail riding gear adapts to changing terrain. That's the idea behind the Super 3R. It's designed for the varying demands of all-mountain riding, which includes long, grinder climbs at low speeds and wide-open descents on rowdy trails. A removable chin bar makes the Super 3R uniquely suited to the all-mountain experience. Basically, you get two helmets in one. For long climbs, remove the chin bar and stow it in your pack. And when it's time for more aggressive riding, you can quickly lock it on, no tools required. The Float Fit system is lighter and more comfortable with a rubber over-molded dial, plus this year No-Twist Tri-Glides have been adopted for added ease of adjustment.
$229.95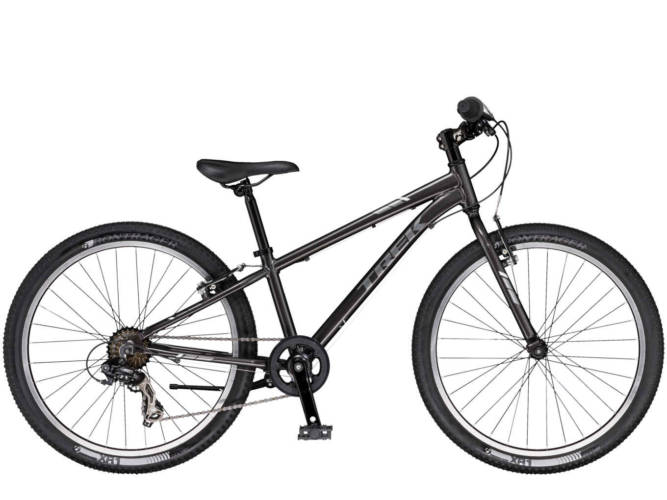 KIDS PRECALIBER 24
Trek Kids' mountain bikes are the real deal, with light frames, knobby tires, quality parts, durable construction, and Dialed adjustable components that can grow with young riders.

Adventurous kids deserve a true, trail-ready bike that will take them down the road or off the road with confidence and control.
$299.95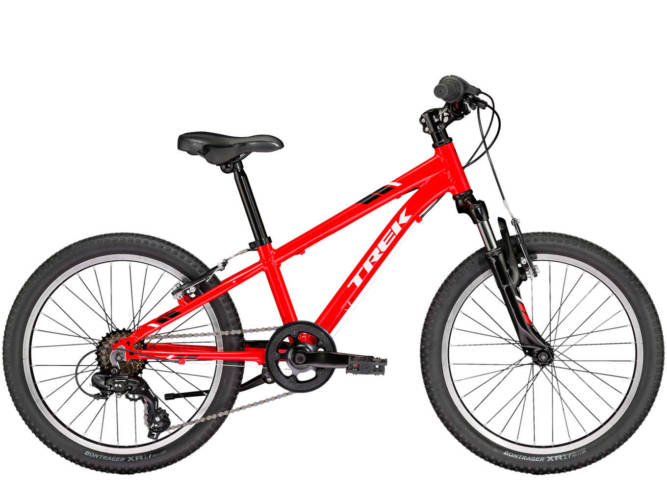 KIDS PRECALIBER 20
Better than big box bikes, and your kid deserves it
Frame and parts are dialed to fit kids right from the start
Fun, kid-friendly details come standard
Trek quality = safety and fun.
$269.95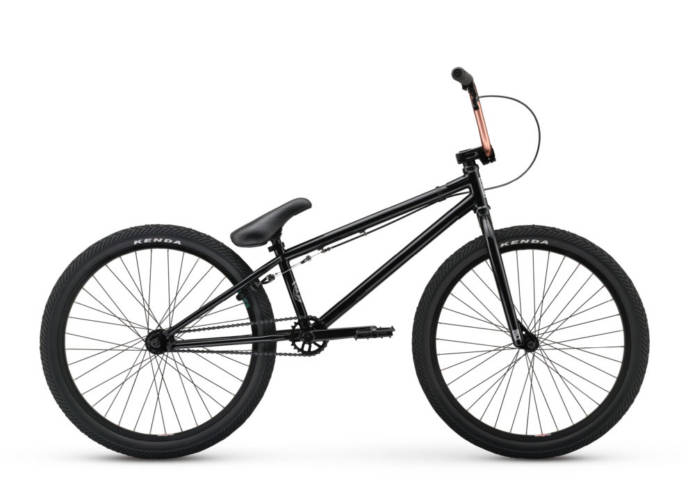 REDLINE ASSET 24
Larger wheels for the trails or park capable rider. Full Chromo frame, fully sealed 25/9 drivetrain and Kenda Kranium tires can take what you send its way. Gloss Black paint that fades to Matte Black and Copper finish cranks for a refined, mean look.
$379.95