Repair & Services: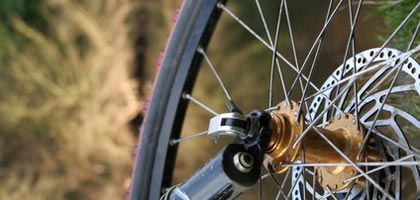 Bicycle Rates:
Check Over $39.95
Adj Brakes, Check Pads & Cables
Adj Shifting, Check Drive line Ware & Operation
Adj Hub, Head & Bottom Bracket Bearings
Lubricate Chain, Cables & All Moving Parts
Inflate Tires To Proper Air Pressure
Tune Up $64.95
includes items in check over service plus:
Scuff and dress brake pads
Full Wheel Truing
Grease and adjust hub, head & bottom bracket bearings
Remove & clean chain, rear cassette/freewheel, cranks and chainring
Installation of most parts and accessories
Wash bike
Overhaul $129.95
includes items in check over & tune up services plus:
Complete disassembly, cleaning, inspection & lubrication of all bearings, driveline & derailleurs.
New bearings as needed (cartridge is extra)
Bleed hydraulic brakes
Complete cleaning of entire bike
New standard shifter and brake cables
Standard shifter and brake cable housing, as needed
Complete truing, centering, tensioning & dishing of wheels
Installation of any parts or accessories included
Derailleur Adjust $15.00
True Wheel $20.00
Tire Change $8.00
*tube additional if required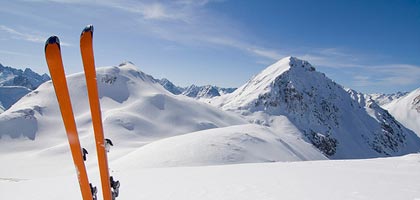 Ski and Snowboard Rates:
Full Tune $50.00
Base Grind
Ptex (Not including base weld)
Edge Sharpening
Stone Ground Finish
Hot Wax
Mini Tune $40.00
Base Grind
Edge Sharpening
Hot Wax
Base Weld $10.00 & up
Binding Mount $50.00
Binding Adjust $25.00
Hot Wax $5.00 - $15.00
Edge and Wax $30.00
Don't see what you're looking for? Contact us or stop in today!